About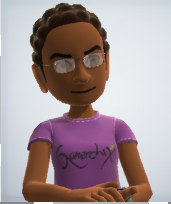 Samantha Blackmon (aka dr. b.) has been gaming for more than 30 years. It all started with a series of dashes moving up and down the screen and it has yet to end. It took 20 years to turn a guilty pleasure into research, but she got it done. Now she does rhetoric and game studies at Purdue and lures unsuspecting students down the rabbit hole. Her interest lays in critique of identity and identity formation in game studies. She is currently playing too many handheld games and still thinks Grim Fandango is the greatest game of all time.
Gamertag: saffista
PSN: Saffista
Steam: saffista
Wii: 1732 7615 1884 5753
Alex is a PhD student at Purdue working on the intersections between gender issues and the gaming industry and community.  Alex's dream day consists of a bacon breakfast, a video game marathon, some flaming cheetos, and a nice glass of scotch. Alex enjoys a multitude of indie games, Civilization, WoW, COD, Portal, Fable III, and flash games.  She believes that games have a lot to teach us, and she is always searching for ways to expose how life is just one big game.
XboX: gamerlayne
Twitter: gamerlayne
WoW: Manoobie, Bbubbles
Steam: layneatpurdue
Hero Academy: alexlayne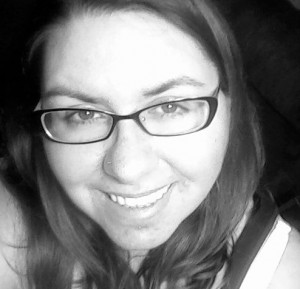 Alisha received her MFA in Creative Writing from Purdue in May 2014 and continues to teach in the English department as a lecturer. Her all-time favorite games include Dishonored, the Civilization series, Dead Rising (the first!), the Left 4 Dead series, Portal, and a handful of classic console titles she sometimes disappears with in fits of nostalgia. In the before-time, she has written about games and gaming culture for the Joystiq network, Tiny Cartridge, and other sites, though these days, she primarily concentrates on her novel-in-progress and a bevy of troublingly unfinished short stories. She and her husband have two lovely children, a dog, a cat, and three angry hermit crabs.
Xbox: squirmalicious
Twitter: adkarabinus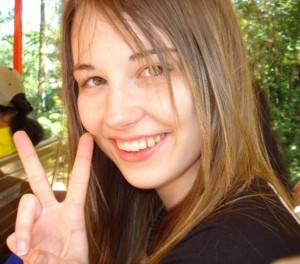 Sarah is currently an undergraduate student at Purdue University double-majoring in Creative Writing and Professional Writing. She doesn't like picking favorites but she has a strong attachment for Mirror's Edge, the Mass Effect series, the Bioshock series, and Okami, just to name a few. She is a newcomer to games journalism but plans on pursuing a writing career in the games industry after graduation. When not gaming, she procrastinates on getting any fiction writing done and daydreams that she has super powers.
PSN: fancifulreality
Twitter: anarchycupcake
Tumblr: anarchycupcake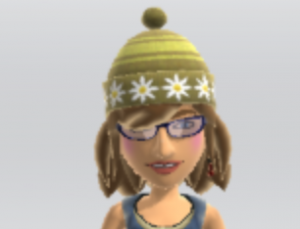 Charlotte is a graduate student in Purdue's PhD program in Rhetoric and Composition, where she has focused her studies on professional writing and digital media. Charlotte has been gaming most of her life, and her first gaming experiences were with the Atari. She later fell in love with Super Mario Bros. Her other gaming favorites include Dead Rising, Limbo, and most recently Rayman Legends. When she is not gaming or studying, Charlotte is usually hanging out with her golden retriever Star, reading way too much fiction, and building with LEGO bricks. 
Xbox: cnh1036
PSN: cnh0029
Steam: cnh1036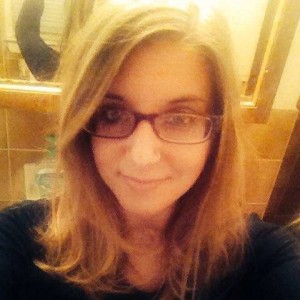 It all began when Ashley picked up a Game Boy at age three, the small buttons were perfect for her toddler fingers. Little did she know she'd end up here, writing and talking about games analytically. Currently working at a publishing house in Boston, Ashley is unable to resist a solid narrative in any medium. She finds that books and video games share many of the same components. Her favorite games include Shadow of the Colossus, Bioshock, Journey, and Mass Effect.

PSN: abarry4099
Steam: A Witch Did It
Gone, but not forgotten:
Sarah White is a geek and owns it. While wearing her Star Wars pajama pants, she plays through the Lego games on her PS2, scores Turkeys in Wii Bowling, and shoots outlaws in Red Dead Redemption. Her relationship with gaming was love at first Pong. Sarah believes that many video games have rich narratives worthy of analysis. In fact, she'd hold up Silent Hill 2 to Shakespeare's Hamlet any day. When not playing games, she teaches Composition and Creative Writing at Purdue University North Central.
Gamertag: journeying03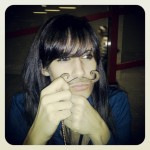 Nicole Marie is a Purdue alumni who loves everything video games. She aims to work for the video game industry as a Producer or Project Manager and hopes to bring an awareness of feminist issues to the industry with her. Growing up she spent hours just watching her brother play games and eventually became an avid gamer herself. She enjoys mostly mainstream gaming, but is always up for new game recommendations! She is also very passionate about her dog, Zelda and hopes to add a Link to the "family" very soon.
XboX: EightBitBitty
Twitter: 8BitBitty
PSN: NicZag
You can also follow NYMG on Twitter: @nymgamer or email us at nymgamer[at]gmail[dot]com